In this series we demonstrate how to locate and resolve myofascial trigger points that may be the source of pain or muscle stiffness/restriction. This is work that is easy to do, can cause no harm, and may give you back a freedom from pain and a higher range of motion.
Trigger points are a common source of pain. When palpated they are quite painful, but you may not have realized they were there until pressed on. And, the trigger point location may not, and often isn't, the same location as the pain. Trigger points are similar to a small "knot" in the muscle fiber, or an adhesion of the fascia to the muscle, therefore restricting the movement of the muscle. These knots can refer pain to a distant location in the body. For example, a trigger point in the muscles of the shoulder can refer pain into the head, creating a mild to severe headache. Or a trigger point just below the knee can be the cause pain in the foot and toes.
Trigger points are created in several ways: Inactivity (sitting or lying too long), muscle tension (such as in jaw clenching, or tightening of the shoulders due to stress), poor posture, injury, heavy lifting, repetitive motion (such as with keyboard use or use of the mouse or in yard work, etc). They can even happen if you wake up suddenly and move quickly, straining an area of a muscle out of sync with the rhythm of the movement. Trigger points, once formed, can be there for years. But, with a few simple steps can be easily resolved, ending years of suffering. It is best to seek them out and resolve them as soon as you feel muscular pain or stiffness.
An active trigger point can cause pain. A latent trigger point is one that doesn't create constant pain, but will produce muscle stiffness, weakness, restricted movement and a lack of muscle coordination. If you palpate a trigger point it will always be painful, but the symptoms may not be as clearly identified in terms of pain. If you have any of these characteristics, it is well worth your time to explore whether a trigger point is the source of the pain or muscle restriction.
Body Work and Pain Relief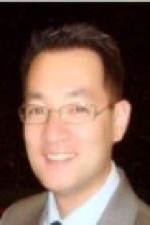 Matthew Kim is a licensed acupuncturist and is board certified by the National Certification Commission for Acupuncture and Oriental Medicine (NCCAOM). He graduated with highest honors from the New England School of Acupuncture in Boston, the first established Acupuncture College in the country. After graduating from acupuncture school, he spent hundreds of continuing education hours studying under various experts to enhance his skills in pain management, internal medicine, fertility, emotional disorders, and weight loss. Additionally, he was a licensed physical therapist in Korea and had treated thousands of patients with various diseases.

For additional information about Matthew and his services, please visit his website at http://www.bestacupuncturecare.com/ or call him at 720-465-ACUP (2287)
Acupuncture with Carol Braveman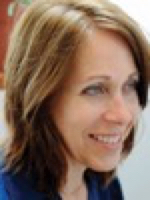 Carol Braverman LAc, MS, Diplomate in Oriental Medicine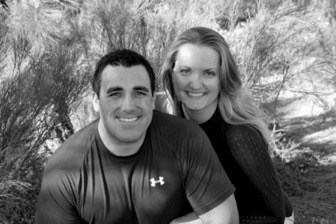 Clarissa Constantine has a Bachelor's Degree in Music Production & Technology Certified Personal Trainer, NCSF KFit Kettlebell Level 1 Certification ACE Pre- and Post-Natal Fitness Chakradance Facilitator.

Visit Clarissa's Web sites at:

ConstantMotion.com
Chakradance.com
Melissa Chaffin practices Thai Yoga Massage, a unique combination of assisted stretching, joint manipulation, and movement that provides a host of benefits that include increased range of motion, improved balance, relaxation, stress reduction, muscle tension release, improved circulation and increased energy.

Visit Melissa web site at:
http://saantimassagestudio.com/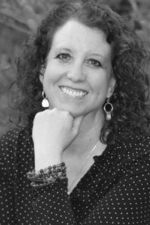 Suzanne is a Level III Reiki practitioner. She explains Reiki as "spiritually guided" (Rei) "healing energy" (ki). Suzanne practices in the Japanese Usui tradition. In this interview, Suzanne explains the benefits of hands-on treatment, breathing, and the use of oils, stones, and mantras in a Reiki session. Suzanne offers her services through LifeSpark Cancer Resources to support cancer patients in their treatment and recovery.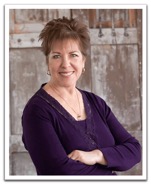 Krista Igoe is a reiki Master/Teacher and is certified in Usui, Karuna and Holy Fire Reiki. In addition she has earned certification as a Medical Reiki Master which certifies her to serve as a Reiki practitioner during Surgeries and medical treatments in the hospital.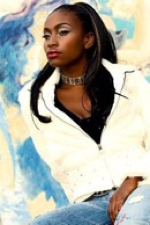 Jennilynne Coley, CFMW. Jas a wealth of experience and success in the business world, and yet still found that she was missing something fundamental in her life. Her answer, Access Consciousness and the tools that accompany it, such as "running the Bars." Jennilynne now works full time as a coach, Bars practitioner, and Bars Facilitator teaching others the tools of her trade. Her series on Access Consciousness is enlightening.
Tracy is an initiated Kuraq Akulleq (4th Level Shaman Priestess and Wisdom Keeper in the Peruvian Incan tradition of the Andes), certified yoga instructor, Aroma Touch therapist and author of the Positive Intention Workbook.